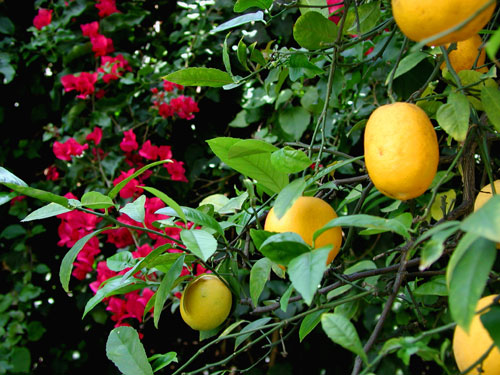 Found on the web: I wouldn't have thought of combining lemons with bougainvillea but it's a beautiful contrast, isn't it?
I am looking for different possible lemon and orange layouts in the garden, something like a small grove but without taking up too much space. I'm toying with the idea of putting citrus trees around the clothesline area - maybe counterproductive for fast drying but Oh! the smell of the clothes with the trees in bloom!!
Of course, bees could become a nuisance...
Single trees still look lovely - I like the simplicity here:
mtc
Bec